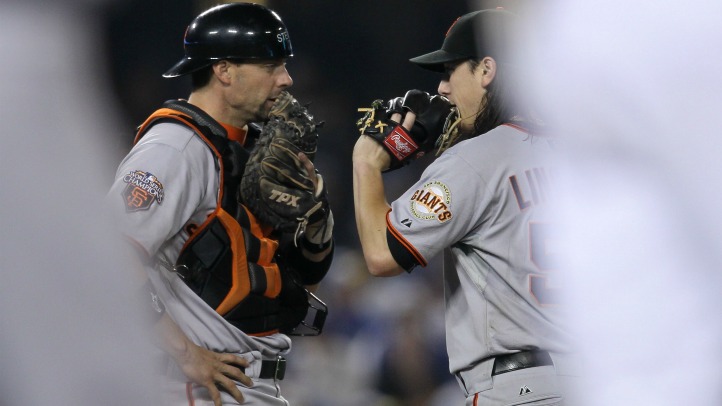 When the Giants game started on Monday, the team had a roughly five-percent chance of making the playoffs. Not good odds, of course, but it's better than the 1.7-percent chance they face on Tuesday.
But that number's still higher than the average number of runs the lineup posted against Dodgers ace Clayton Kershaw this season. Tim Lincecum, who pitched well in a 2-1 loss, is, naturally, frustrated.
"It's frustrating, obviously," Lincecum said. "But when you go up against a guy like that who's having a year like this, you've got to be on your game. Every run counts, so you can't go out there and give him a two-run lead and kind of put the ball in his court to put his foot down because he tends to do that a lot.
"And it's not just against us."
That's true -- but against the Giants this year, Kershaw has been absolutely dominant, going 5-0 on the season when pitching against San Francisco.
Four of those games were against Lincecum, who boasts a 0-3 record against Kershaw this season ... with a 1.82 ERA.
That's pretty baffling, though it's a nice shortened sample size to represent Lincecum's season as a whole.
The Giants haven't provided any run support for their ace, and that's how he ended up being frustrated.
It's also how the Giants ended up with less than a two-percent chance of making the playoffs despite holding a hefty NL West lead in the middle of July.
And it's why, regardless of how this would-be miracle of a postseason run turns out, the team has to address it's offensive problems in the offseason.