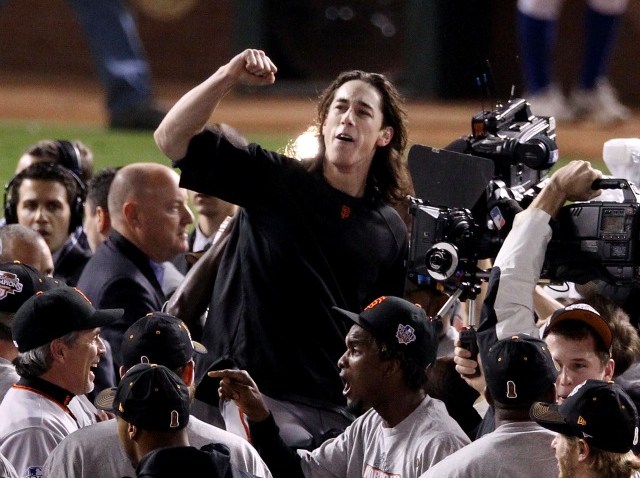 Giants fans in desperate need for a fix should set their DVR's to Comcast SportsNet Tuesday night.
That's when Comcast will air a sports special titled: A Day in the Life: Tim Lincecum.
The pitching ace allowed cameras to follow him around for a day in his hometown Seattle. From the promo, we are apparently going to learn that Timmy can't carry a tune in a bucket.
The show will air for the first time Jan. 25 at 8 p.m.