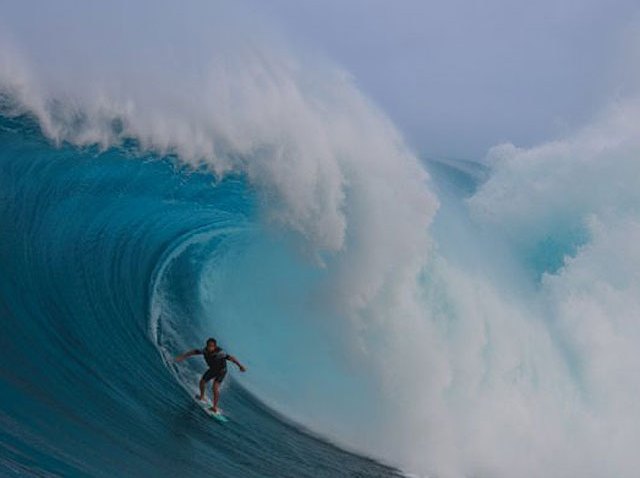 Surfers from all over the world, including Cardiff surfer Rob Machado, have converged on Jaws, the surfing spot along the coast of Maui known for some of the biggest waves in the world.
Images taken Monday show 30 to 45 footers rolling into the area known as Peahi by locals.
The size of the swell attracted the likes of Laird Hamilton, Dave Kalama, Darrick Doerner and some of the world's other top tow-in surfers, according to the Honolulu Advertiser.
These waves are dangerous and only for the most experienced pros. Mere mortals watch from jet skis and boats nearby.
Thousands of spectators lined the cliffs to watch. There were nearly three dozen tow-in teams in the water and a number of photography helicopters swooping in and out to get shots of the action, according to published reports.
North County surfer and filmmaker, Steve Lawrence, took images of the 30 to 45 footers and reports that the waves are expected to be even bigger Tuesday.
Lawrence produced the award-winning film, "Down the Barrel" starring Machado and Kelly Slater.
The area has seen waves higher than 60 feet in the winter months however the largest wave spotted Monday was reportedly between 40 and 50 feet high.