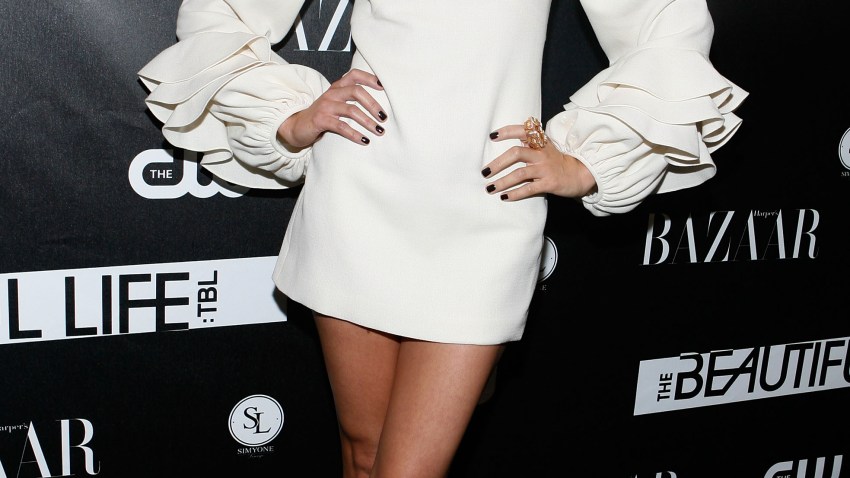 Germany is a step closer to claiming another medal in women's Olympic field hockey. The U.S. once again will leave empty-handed.
The Germans held off a late surge by the U.S. to advance to the semifinals with a 2-1 victory, putting them in position to return to the medal podium in an event they won in 2004.
The U.S. won't be so fortunate, but the Rio Games were a step in the right direction for a team that finished last in 2012.
"We're just right where we wanted to be from the beginning on, and now we have two chances to win a medal," Germany defender Nika Lorenz said. "That's what we're here for, right? That's why you play the Olympic Games."
Germany's Marie Mavers opened the scoring with a goal midway through the first period. Lisa Altenburg knocked a backhanded shot into the top of the net to put Germany up 2-0 late in the first.
The German defense frustrated the Americans for the rest of the match. The United States got off just seven shots. The United States controlled possession for much of the match, but couldn't produce in close.
The Americans beat No. 2 Argentina and No. 3 Australia in their first two matches at the Games, then toppled Japan and India to take the lead in their pool. The United States led their final pool play match against Britain heading into the fourth period before losing 2-1.
"We came into the tournament hopeful of getting onto the podium," United States coach Craig Parnham said. "We've not been able to do that. I'm really proud of what this team has done here, and what we've done over the past 3 ½ years."
Even with the early deficit, the Americans thought they had a chance.
"Of course, we'd prefer not to be two goals down in the first part of the game," Parnham said. "It's what happens. We've been there before. It's not a big issue for us."
The United States turned up the pressure in the second half, but it was for naught. The Americans came up empty on a penalty corner with two minutes left in the third period. Katelyn Falgowski's goal with 3:54 remaining gave the Americans a chance, but the Germans remained strong defensively.
"Had we have scored a little earlier, I think it would have been a different game," Parnham said.
Parnham hopes the fast start in the tournament laid the foundation for future growth. It was the United States' best effort pool play performance.
"The strength of the program will continue to grow," Parnham said. "Hopefully, we've inspired a few young Americans to get into the sport, pick up a stick and increase our number of player base."
Copyright AP - Associated Press