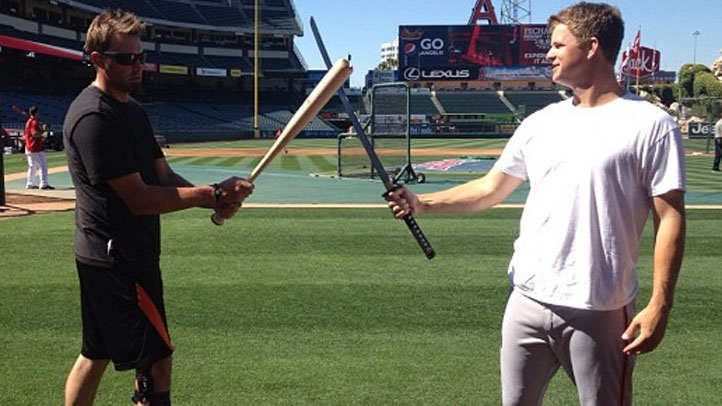 As we mentioned on Monday, Mizuno gave Giants pitcher Matt Cain a traditional samurai sword in honor of his recent perfect game.
Cain was given the sword before his start on Tuesday against the Angels and, I suppose, it turns out that the sword isn't quite as lucky as a white TaylorMade driver. (But much sharper!) After all, Cain didn't follow up perfection with more perfection on Tuesday.
But it's still pretty impressive that he picked up the win in a gritty start, since most guys in history follow up perfection by getting shellacked. Plus, the sword is freaking awesome. Just like Matt Cain's face when he pulls it out and asks "So it's sharp?"