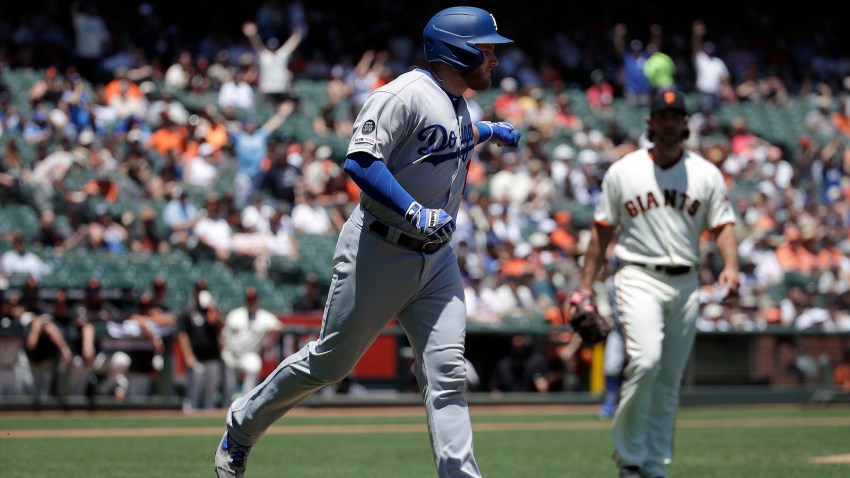 Madison Bumgarner does not like giving up home runs. Especially to the Dodgers, and even more so when the opposing batter takes a long look at the ball sailing over the wall.
Max Muncy is no exception.
The Dodgers first baseman smashed a solo shot off Bumgarner deep into McCovey Cove in the top of the first inning Sunday against the Giants. Muncy enjoyed the view, and the MadBum sure didn't like that.
Bumgarner vs. The Dodgers tends to get a little heated: pic.twitter.com/WSMPwWEEkX— Alex Pavlovic (@PavlovicNBCS) June 9, 2019
THIS LEAGUE! pic.twitter.com/F7vUuBW7os— MLB (@MLB) June 9, 2019
Muncy's solo shot came 108.8 mph off the ball and traveled 426 feet. His next time up, there were no more fireworks on this sunny San Francisco day as Bumgarner got Muncy to groundout to Giants second baseman Joe Panik.
Copyright CSNBY - CSN BAY