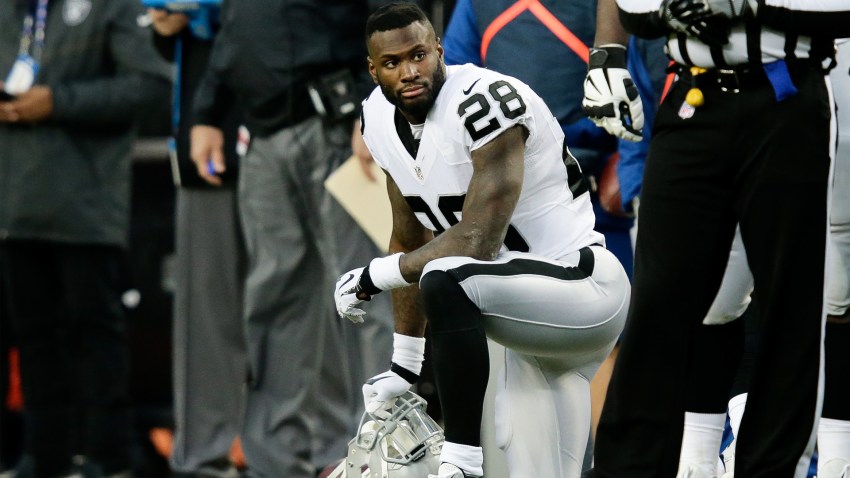 A week after signing a deal with the Vikings, former Raiders running back Latavius Murray has undergone ankle surgery.
The Vikings made the announcement Wednesday afternoon.
Minnesota issued the following statement regarding the surgery:
"Vikings RB Latavius Murray had successful ankle surgery today. The surgery was performed by Dr. Bob Anderson in Charlotte, North Carolina. We were aware of the required surgery prior to signing Latavius on March 16. Latavius is expected to fully recover and be available for training camp."
Murray's deal with the Vikings is reported worth $15 million over three years, but can reportedly be voied after the first year.
Drafted in the sixth round of the 2013 NFL Draft, Murray became the Raiders' primary running back midway through the 2015 season. In his three years in Oakland, Murray carried the ball 543 times for 2,278 yards and 12 touchdowns. He was named to the Pro Bowl in 2015.
Statement from the #Vikings on @LataviusM's surgery https://t.co/vnliBKwCsF pic.twitter.com/xWdgXhYSjL— Minnesota Vikings (@Vikings) March 22, 2017
Copyright CSNBY - CSN BAY