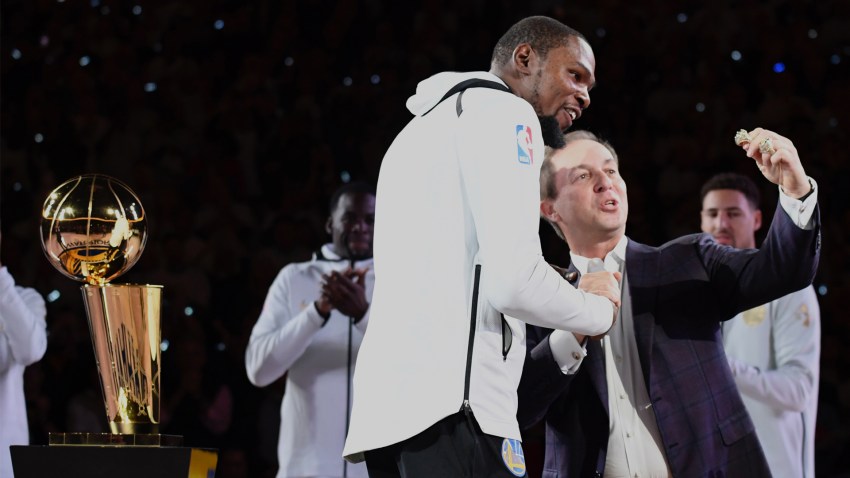 The Warriors were the No. 1 overall seed in the playoffs in 2015, 2016 and 2017.
That is probably going to change this season, as they trail the Rockets by three games (although it's really four because Houston has the tiebreaker) with 12 games to play (and only lead the Raptors by one game).
What does owner Joe Lacob think about his team right now?
"We've had our best team we've ever had this year," Lacob recently told Mark Medina of the Bay Area News Group (read the full story here). "We have to go prove it on the court, but we have enough to win it.
"It doesn't mean we will, but we are certainly set up to have the opportunity potentially to do that. That's about all you can ask."
Things can change in an instant and Lacob understands that.
That's why he's constantly discussing scenarios with Warriors GM Bob Myers and the rest of Golden State's decision-makers.
"We'll build around that core until we decide maybe we shouldn't," Lacob told BANG. "But right now it feels pretty good. These guys are all performing at a great level. We love them as part of our organization.
"I don't really see doing anything major. But you never really know. We have to evaluate when the season is over. It's very hard when you're in the middle of it all to see it objectively."
What happens if the Warriors don't win the championship this year?
We will leave you with this quote Lacob gave BANG.
"Maybe we will emphasize continuity. Or maybe we will make a big move. We're looking at different options, given different things playing out in different ways.
"I think you should always be doing that."
Drew Shiller is the co-host of Warriors Outsiders. Follow him on Twitter @DrewShiller
Copyright CSNBY - CSN BAY