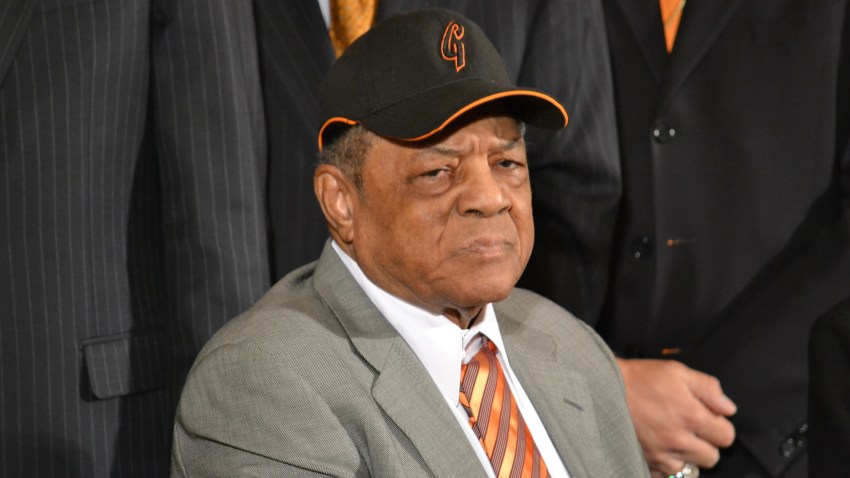 The wife of baseball legend Willie Mays has died.

The Giants announced the death of Mae Louise Allen Mays late Friday, saying she had died in her sleep at the couple's home after a long battle with Alzheimer's Disease.

She was 74 years old.

Mays family attorney Malcolm Heinicke said Mae died peacefully and without pain. "Willie is now grieving the loss of his beautiful wife of more than four decades, but he is staying strong by remembering all of the many experiences they enjoyed together. Mae was a beautiful person, and although her illness took some of her memories late in life, Mae passed with full knowledge that Willie loved her dearly," Heinicke said.

Mae suffered from Alzheimer's for 16 years, according to the Giants.

"On behalf of the Giants partnership, front office, team, alumni and fans, we express our heartfelt condolences to Willie and his family with the passing of his beloved Mae. I was honored to know Mae and to witness how Willie loved and cared for her," said Giants CEO Larry Baer.

The couple had been married for 41 years. They met in New York. When Willie later called Mae for a date, she thought the caller claiming to be Willie Mays was a prankster. Her response to the assumed prank was, "Yes, and I am Martha Washington."

The Giants said Mae Louise Allen was born on May 26, 1938. She grew up in the racially segregated Homewood section of Pittsburgh, Pennsylvania where she was an accomplished sprinter. She attended the University of Pittsburgh where she was a member of the Alpha Kappa Alpha sorority and earned a degree in sociology. She went on to graduate school at Howard University where she obtained a master's degree in social work.

A private funeral service will be scheduled in the near future. In lieu of flowers, it is requested that donations be made to the Say Hey Foundation. Inc., P.O. Box #2410, Menlo Park, CA 94026.

The Giants announced the death first on Twitter sending their condolences.
The #SFGiants are saddened to announce that Mae Louise Allen Mays, Willie's wife of 41 years, passed away this morning. — San Francisco Giants (@SFGiants) April 20, 2013
Mae passed away peacefully in her sleep in the couple's home after a long battle with Alzheimer's disease.She was 74 years old. — San Francisco Giants (@SFGiants) April 20, 2013