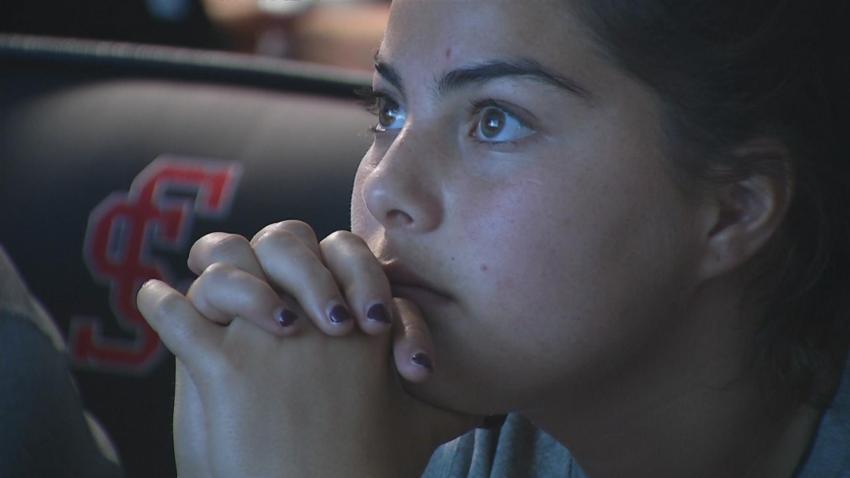 It's just one match, but the U.S. Women's Soccer Team on Saturday appeared ready to challenge for a fourth straight Gold Medal – some of the South Bay's very own soccer stars were rooting for the team from start to finish.
At Santa Clara University, the school's team anxiously cheered on Team USA, which ultimately dominated France during the first game of the Rio Olympics and secured a spot in the Quarter Finals.
For the young athletes, the match was an inspirational one, especially considering soccer player Julie Johnston hails from the university. Although she didn't compete with Team USA Saturday due to a groin injury, her team still watched the game's every move, desperately hoping for a victory.
"Being so young and watching them throughout the Olympics and World Cup and a bunch of hard competitive games, you just learn so much," said Jazmin Jackmon, a junior. "And seeing them play with so much passion it really inspires me out during practice and games."
All told, Santa Clara University has connections to roughly a dozen Olympic athletes.
"I thought it was great -- Definitely a nail biter. I thought the U.S. wasn't as good as they normally are, but their grittiness shows with the goal," said Kellie Peay, a junior.
All told, Santa Clara University has connections to roughly a dozen Olympic athletes.
"We've had about 20 different players play either in the World Cup or the Olympic Games, and it's really nice for our players to know it's possible," explained Coach Jerry Smith, who coached several of the Team USA players when he was with US Soccer.
"It's always great to watch former players playing at a higher level and hoping that some of your impact that you had when you they were playing shows up in the game."
Team USA will next compete against Columbia on Tuesday. As for Johnston, she doesn't know how bad her groin injury is, but she hopes she'll be back for game three.