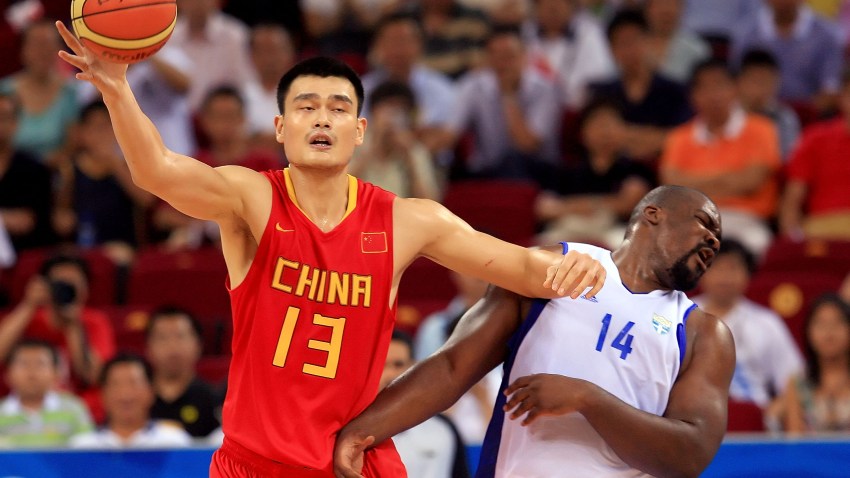 Yao Ming, the 7-foot-6, eight-time NBA All-Star who bowed out of basketball in July, boasts an eclectic post-retirement résumé: college student, anti-shark finning activist, panda savior, Napa Valley winery owner, restaurateur. Now China's most prominent Renaissance Man can add another item to his CV: political figure.
The former Houston Rockets star — at one time the tallest player in the NBA — was elected to the Chinese People's Political Consultative Conference (CPPCC) as a standing committee member. The political body, based in Yao's hometown Shanghai, is responsible for counseling the Communist Party on public interest concerns.
At 31, Yao is the youngest member of the 142-person committee. (He's also surely the only CPPCC comrade to serve as a public relations face for, among other brands, Apple, Visa, Nike, McDonald's, and Pepsi).
Zhang Chi, Yao's spokesperson, told the China Daily that the well-known basketball star "wants to use his influence to do good deeds for society, but not to seek a political position."