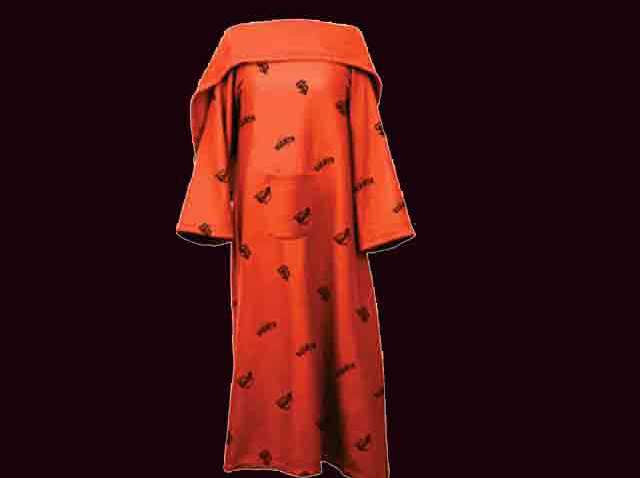 Baseball game giveaways have been big since the 1970s, but they have catapulted to another level this year with the "wearable blanket."
It's a Snuggie, but for some reason the Snuggie people aren't allowing the San Francisco Giants to call it that. It is anything but figure-flattering, but will probably feel nice and toasty for evening games at AT&T Park.
The freebie will be handed out to the first 20,000 fans who arrive for Friday night's sell out game against the Cardinals.
The Giants convinced pitching-ace Tim Lincecum to put it on for it's promo and there are sure to be lots of gags surrounding the product during Friday's telecast right here on NBC Bay Area. Expect a sea Snuggie cam shots. Who knows, they might get Raj Mathai to model one down the runway of the dugout.
It looks more like the cassocks priests wear. The priest theme made it a no brain-er for the Padres in San Diego, but a delivery snafu kept the fans from grabbing them on a very chilly night earlier this week in Southern California.
If you don't have a ticket Friday, the freebie parade continues through the weekend at AT&T. Saturday is Sandoval Bobble Heads and Sunday you can grab a reusable grocery bag all courtesy of the Giants.