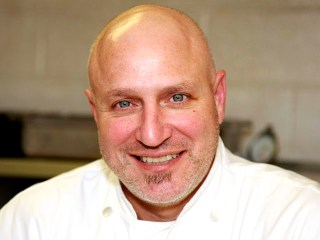 A new conference and tasting event called Bite SV brings together celebrity chefs and technology thought leaders at Levi's Stadium on June 5-7.
The three-day event encompasses seminars on topics of the intersection of food and tech as well as grand food and wine tasting events that feature new innovations in food technology including WiFi Nomiku, a connected sous vide immersion circulator made by a San Francisco company.
Notable chefs on deck include "Top Chef" host Tom Colicchio and recent winner Mei Lin, famed Spanish American chef José Andrés, and Roy Choi, the Los Angeles chef who is set to debut a nutritious fast food concept called Loco'l in San Francisco.
Bites for the tastings will come from popular Bay restaurants such as Atelier Crenn, Calafia, Delfina, Haven, Spruce and Tacolicious.
Tickets for the entire conference cost $249, while individual tasting days are $149.