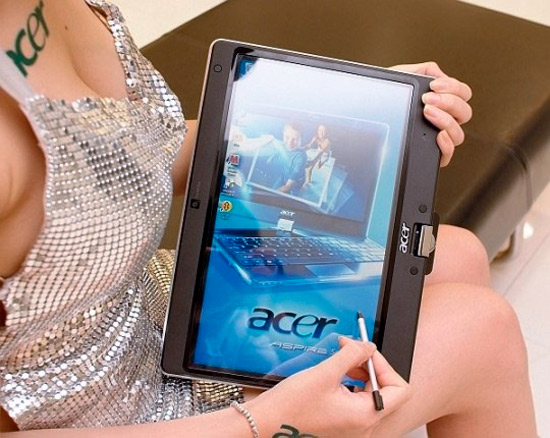 Acer's revealing an attractive tablet, but we smell a sitting duck.
Competing against the Cupertino, Calif. juggernaunt is going to be a tall order. But among all the me-too tablet makers, at least Acer has the right idea: Its tablet will be accompanied by an app store, set to arrive about six months from now.
After all, applications will be what defines the utility of such a tablet, and Acer plans to run those apps not only on the screen you see atop the lap of the lovely lady pictured above, but on an Acer 6-inch e-ink reader as well. This is going to be a lively competition.
Via Fast Company
Copyright DVICE - DVICE