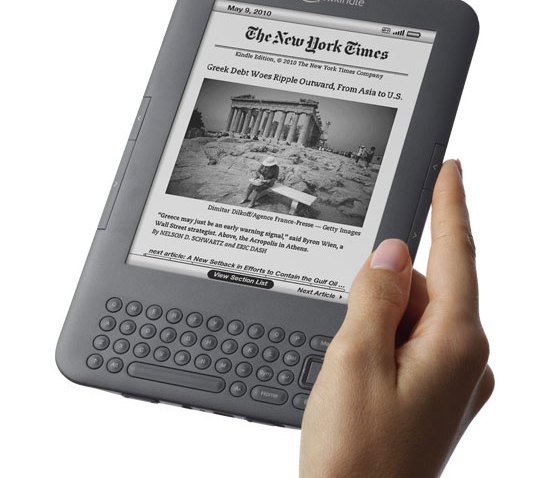 The Kindle may not be the only hardware we see from Amazon, according to The New York Times. The company's R&D group, Lab 126, is putting out the call for dozens of of extra engineers, which could signal more than just an updated Kindle.
With a cheaper, faster and slimmer Kindle on the way August 27th, the big question is what's next from Amazon and Lab 126. While a touchscreen or color version of the e-reader is what's expected, there are serious hints that Amazon could be looking to do more in the hardware space.
"Jeff's original goal for the lab was to build a range of other devices," a source "with direct knowledge of the company's plans" told The New York Times, adding, "There was talk of music players and other electronics." Also talked about? Cellphones.
Of course, nothing is announced, but the introduction of the Kindle has helped bolster Amazon's sale of e-books, and saw its Kindle app find a solid foothold on other platforms such as the iPhone and iPad. The idea is that a music player could do the same for Amazon's digital music sales, which compete directly with Apple's iTunes.
Only time will tell if Amazon decides to expand, though sources polled by The New York Times seem to hint that it's a pretty good possibility:
Internally, Amazon executives have been frustrated with other companies aggressively entering the digital content business, and one person with direct knowledge of the company's plans said executives there were prepared to do whatever it takes to ensure Amazon remained a major player in the sale of digital content.
Lab 126, via New York Times, via CNET
For the latest tech stories, follow us on Twitter at @dvice
Copyright DVICE - DVICE