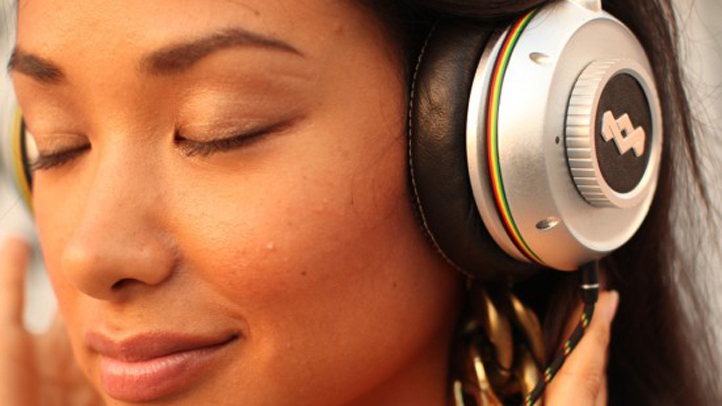 There is something strange about using Bob Marley's image to sell technology but somehow when the items being hocked have to do with awesome sound it makes sense as well.

But that is exactly what earphone-maker House of Marley is doing. The company was showcasing its new line of earth-friendly headphones at the 2012 Consumer Electronics Show.

House of Marley already features a stylish line of in ear, on ear and over the ear headphones that have a look you would expect cool enough to carry the name of he legendary reggae singers name.

The retailer carries a full line of headphones named after famous Marley songs, including "Jammin.'"

At CES the company is showcasing a new iPhone and iPad docking station with two 4.5-inch speakers and a built-in charger.

It is made from environmentally-friendly material in honor of the Marley family's believes and practices.

The company also introduced a new line of in-ear and on-ear headphones made out of environmentally friendly material as well.

To see a full line of products or to dance to your own natural mystique, visit the House of Marley online.