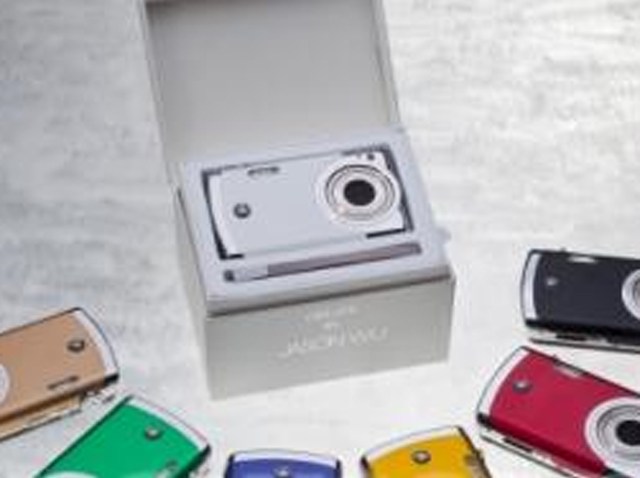 When top designer Jason Wu isn't busy dressing Natalie Portman, Drew Barrymore or Michelle Obama, he's busy designing cameras. Working with General Imaging and sold under the General Electric (GE) brand, Wu's products will be called "Created by Jason Wu." Someone needs to extreme makeover that product name.
The simple point-and-shoot digital cameras will be available with either 4GB ($180) or 8GB ($230) of internal memory. Both models are 12 megapixels with retractable USB connections for transferring data and charging. The Jason Wu touch includes elegant wrist straps and other fashion-forward accesories. The metal cameras are available in white, black, gold, red, yellow, blue and green. The leather colors are white, black or grey. Honestly, I was expecting a little more "bling."
Both models will be for sale initially on HSN. Two questions, though. Would you buy a camera based on its external appearance, and would you buy that camera from the Home Shopping Network? A resounding "no" on both counts for me.
Copyright DVICE - DVICE