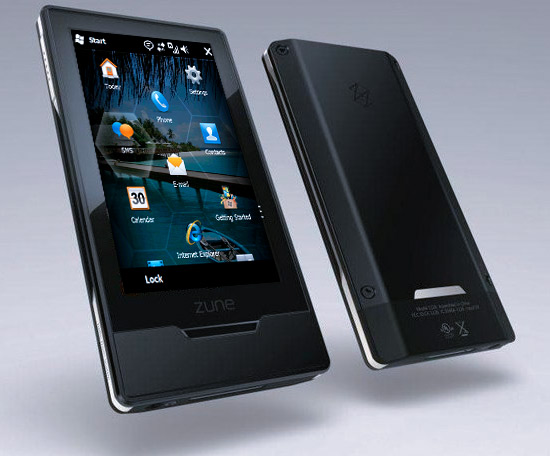 Being equal opportunity rumormongers, we'd be remiss if we didn't tell you there could be a Zune Phone in your future.
The "Project Pink" rumors have welled up again, fired up by a highfalutin' analyst at Jefferies named Katherine Egbert. She claims her inside sources are leaking info about a Microsoft phone to be rolled out in the next couple of months.
It'll be based on WindowsMobile7, with the same video resolution as the ultra-sharp 720p Zune HD, a 5-megapixel camera, and some sort of subscription music service (can you spell Z-U-N-E?). If the quality of this alleged phone is anywhere near the excellent Zune HD, our interest is piqued.
Copyright DVICE - DVICE