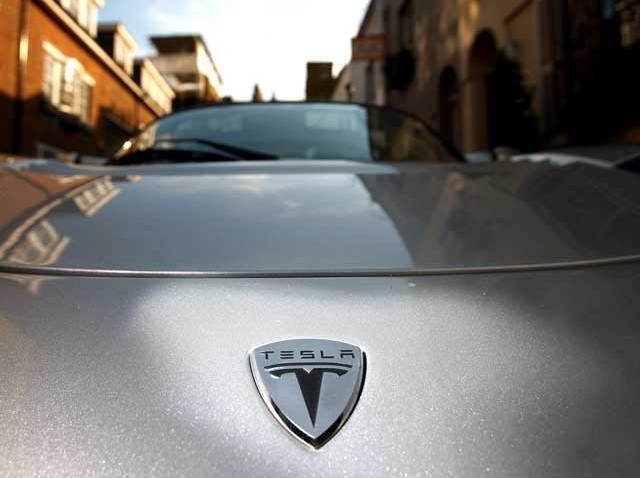 Shares of electric car maker Tesla Motors Inc. ran low on voltage Tuesday, falling beneath the stock's initial public offering price after a stunning run-up last week.

Shares in the Palo Alto, California, company lost more than 15 percent of their value Tuesday afternoon. The stock fell as low as $16, a full $1 below the $17 price that Tesla got when it first sold the stock on June 29.

Tesla's shares rose 40 percent in their first day of trading as excited investors bet on its future as a player in the electric car market. They pushed the stock as high as $30.42 on Wednesday, but prices began falling later in the week, closing Friday at $19.20.

The initial offering raised $226.1 million after selling 13.3 million shares, despite the fact that Tesla has not had a profitable quarter since it was founded in 2003 and its cars retail for more than $100,000. Still, enthusiasm was high last week. Before the sale, Tesla expected to price just 11.1 million shares at $14 to $16 each.

So far the company has sold only about 1,000 of its high-end electric cars. It currently sells just one vehicle, the $109,000 Roadster sports car, which is popular among celebrities and performance-car enthusiasts. But by 2012 it plans to start selling a four-door luxury sedan, the Model S. That car is expected to cost $50,000 and have an annual production run of 20,000 cars a year. From there, Tesla hopes to roll out even more electric cars aimed at economy buyers.

Copyright AP - Associated Press