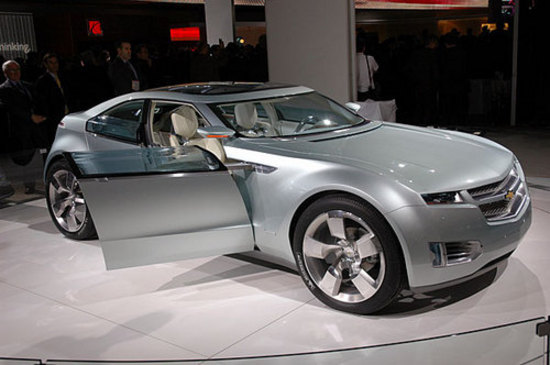 Here's some surprising news: the much-ballyhooed Chevy Volt, promised as the first mainstream all-electric car, isn't an all-electric car at all. It's a hybrid, just like the Prius and a number of other hybrids. What's the deal?
GM has been promising that the onboard internal combustion engine was just there to charge the batteries, not connected to the drivetrain. It was said that the two electric motors handled that. Turns out, that's not true.
So what does that make the Volt? Well, it makes it a very efficient hybrid, one with a bigger battery than average that can be plugged into the wall. It's neat for sure, but it's definitely not the revolutionary vehicle we'd been promised.
For the latest tech stories, follow us on Twitter at @dvice
Copyright DVICE - DVICE