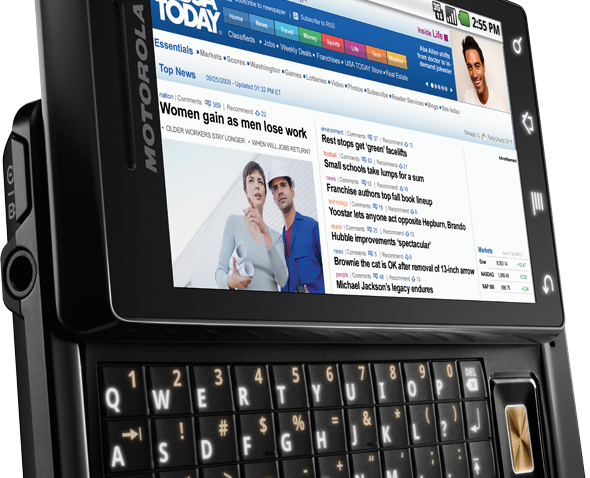 While Apple is busy stealing all the headlines with its latest installment of the iPhone, Verizon Wireless is quietly updating its original iPhone killer.

The network iPhone fans can only dream of says that it will begin selling the Droid X, the follow-up to Motorola Inc.'s popular Droid smart phone, on July 15. Apples iPhone 4 goes on sale Thursday.

Verizon said Wednesday the phone will cost $200 with a rebate and two-year wireless service contract.

The Droid X runs Google Inc.'s Android software and has a touch screen that is 4.3 inches diagonally and an 8-megapixel camera that can also record HD videos.

Verizon said that Droid X buyers will get the newest Android software, version 2.2, as well as Adobe's Flash Player 10.1 for watching flash videos later this summer. Hear that Apple? Flash can work on smartphones.
Copyright AP - Associated Press