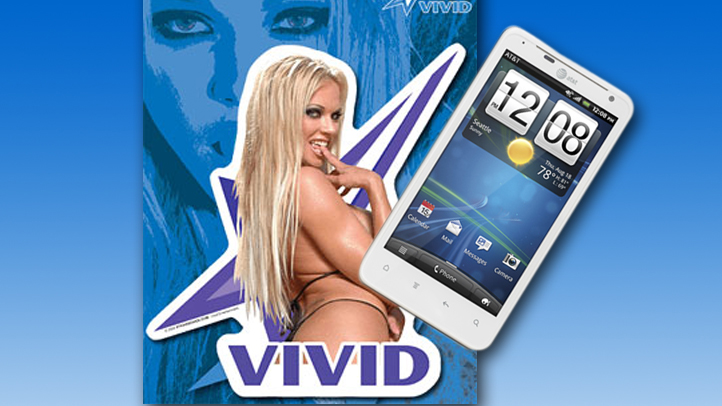 One of These is a Porn Star. The Other is a Phone.
Vivid entertainment, maker of fine films like "The Bad Luck Betties" and "Nothing But Sexxx" says cell phone maker HTC should pull out of its plan to name its new cell phone.
The HTC Vivid has been described as a "silky smooth" cell phone that features "lots of RAM" but with a "heavy body" by reviewers.
The cell phone is the first 4G LTE phone to be sold by AT&T.
"For the past 27 years [movie company] Vivid has worked hard to protect and build its brand," Vivid founder Steven Hirsch said. (Hirsch once offered Pippa Middleton a half million dollars to take off her clothes.)
While it would seem unlikely that the average person would confuse porn with a phone, Vivid (the naked girl company) is concerned Vivid (the phone) is marketed as a movie delivery device.
Specifically as a device "built to entertain, with movies and shows' on a 4.5-inch screen."
Indeed.