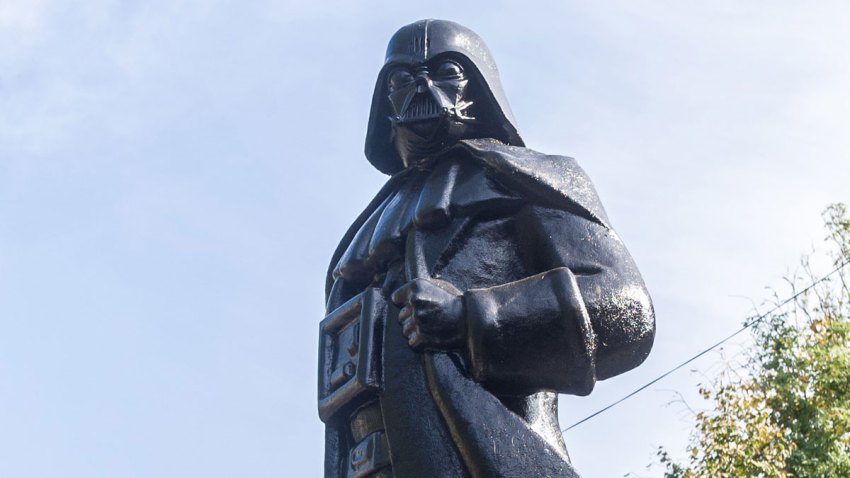 The Force is with the first Ukrainian artist to have work commissioned at Burning Man.
After a law was passed to remove both communist and Nazi symbols from Ukranian cities, Alexander Milov recently turned a statue of Vladimir Lenin in Odessa into Darth Vader, SFGate reports.
It's no bronze Yoda statue and it didn't take much to make the transformation happen: A mask, some spiffier boots and a more fancifully flowing coat does the trick.
Milov's Burning Man installation "Love" was a creative expression of two children trapped in adult bodies.
Copyright FREEL - NBC Local Media