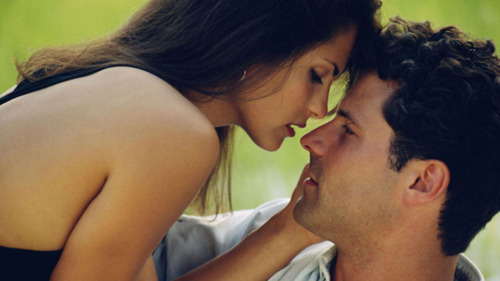 When it comes to sex, the good people of Los Angeles get the top spot when it comes to frequency.
Angelinos are having more sex per year than other metropolitan cities, and they're pretty satisfied about it, according to a new census published by Trojan Condoms.

Trojan's "U.S. Sex Census" compared 200 respondents from 10 major U.S. cities including San Francisco about everything sex, from frequency to most exciting location.
San Francisco scored high when it comes to the most promiscuous city. People there reported having sex with the greatest number of people (average of 30).
On a national level, survey responses suggested that the average American over 18 has sex 120 times a year (2.3 times per week), and reports "very high levels of sexual satisfaction (76 percent satisfied)."
As satisfied as we may be, we're apparently not getting enough.
According to the survey, 71 percent of respondents wished for more whoopie in their lives.
Here are more stats from San Franciscans who took part in the survey:
(48%) reported that they would be likely to use a vibrator alone
(59%) is the least likely city to say they sometimes/rarely use condoms
(5%) is the least likely city to have had sex in a rural area
(86%) most likely to say they have masturbated
San Francisco tops the list for the most number of sexual partners for:
Oral Sex at 18 partners
Anal sex at 12 partners
(83%) is the least likely city to say they know how to get satisfaction from their partner
(24%) is the least likely to believe in abstinence before marriage
(52%) is one of two cities that respondents are most likely to have learned about sex education in a class in Middle or High School
San Francisco is one of two cities most likely to say they learned about sex from both an adult video (29%) and the Internet (24%)
According to Trojan, the Sex Census is based on two studies conducted by StrategyOne from March 15-21, 2011. According to the company, the results are nationally representative based on U.S. Census indicators.