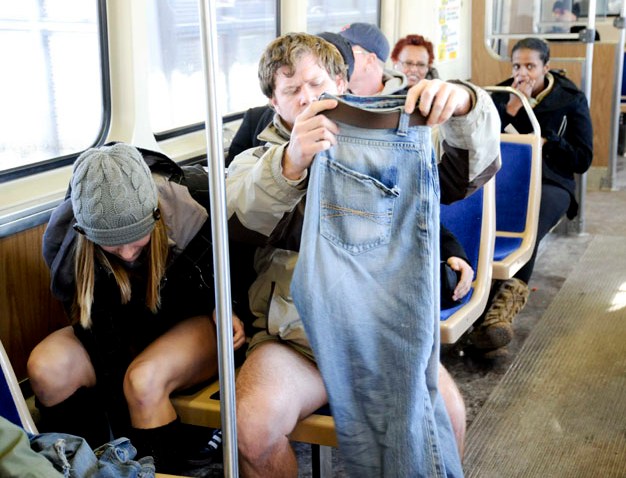 Subway riders around the world -- including right here in the Bay Area -- left their pants at home this weekend.
The annual No Pants Subway Ride celebrated it 10th year Sunday thanks to a
New York-based group of urban pranksters
. It started as a small prank with just seven guys riding the subway without pants on and evolved into more than 5,000 "pants-less" people riding subways in 44 cities around the world, according to organizers.
The premise of the event is simple: ride BART and/or Muni with no pants, and play it cool. They apparently did just that, because there were no reports of pantless mayhem on the San Francisco police blotters.
It was flash-mob like event to say the least. You can see the set up in the below
YouTube
clip.