With heavy winds and rain expected to mostly subside tonight after drenching the Bay Area, most schools in the region that closed Thursday are expected to reopen Friday.
San Francisco and Oakland public schools are anticipating being open on Friday. School districts in Alameda, Berkeley, Fremont and Hayward have all announced they will be open on Friday.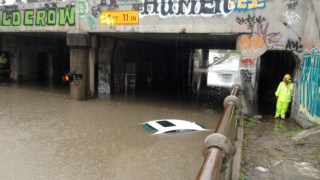 Storm Drenches Bay Area, Causes Flooding
New Haven Unified School District schools will also be open Friday.
Novato Unified School District previously announced that school was canceled for Friday. Schools in that district is still canceled along with Good Shepherd Lutheran School, Our Lady of Loretto School and Marin Christian Academy in Novato.
Numerous Sonoma County schools will be closed as well. A full list of Friday closures can be found here.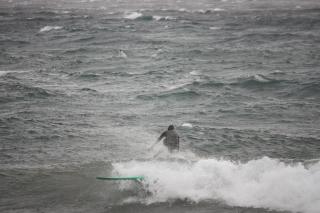 Lake Tahoe Surfers Ride Storm Waves
The West Contra Costa and San Lorenzo school districts have not announced whether they will be open Friday, but never announced the possibility of any closure beyond today's.
In San Mateo County, the county Office of Education reports that most school districts will reopen on Friday but the San Bruno Park and South San Francisco Unified school districts have confirmed they will remain closed on Friday. A full list of closures can be found here.
Schools closing today and Friday can seek relief for possible loss of funding from the state, the Department of Education announced today.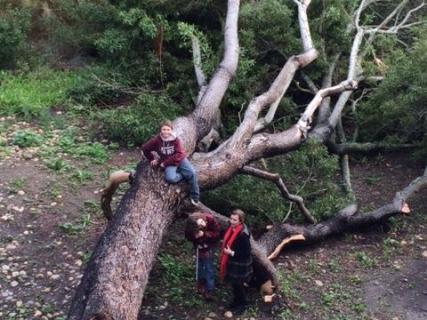 NBC Bay Area Viewers' Storm Photos
State school funding is based on average daily attendance days, so cancellations can affect how funds are distributed. The state previously offered relief to Napa-area schools closed after August's earthquake.
"I urge everyone to use common sense and to avoid taking unnecessary risks, especially when taking their children to and from school in the heavy rain and strong wind gusts," state Superintendent Tom Toraksonsaid in a statement. "The safety of our students, parents, teachers, school employees, and communities is our top priority."