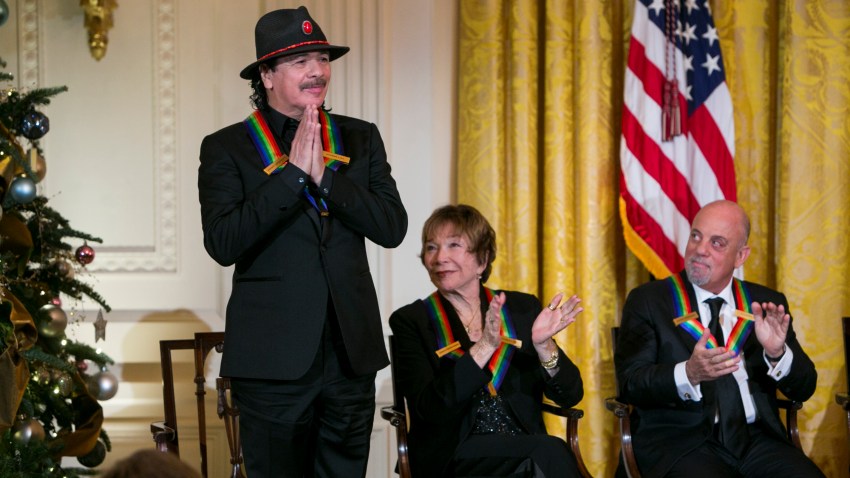 Okay, we know we can't nominate Carlos Santana for President, but he really should be a world ambassador of some sort. There are more than five reasons why, but these are the ones that cannot be denied:
5. He had his own wine line that was immortalized in rap
Production has ceased on the three varietals of Santana DVX Sparkling Wine, but they live on as the stuff of recorded legend. Lonely Island's "Santana DVX" features the Bay Area's own E-40 rapping as Carlos Santana on a wacky but tight tune.
4. He makes neat women's shoes
Seriously, have you seen them?
3. He rescued his old band member from the streets
Last year's local feelgood story of the year had to be when Santana was reunited with his old bandmate Marcus Malone after he saw him on news report about homelessness in Oakland. Dare you to watch it and not get emotional.
2. His nonprofit consistently helps children in need
The Milagro Foundation gives grants to organizations helping children have access to better health care and education across the world.
1. He performed on this year's World Cup Official Anthem
FIFA announced that the new football tune that will rock Brazil features none other than Santana with Wyclef, Avicii, and Alexandre Pires — so he already has a theme song ready. Gooooooooal!
Carlos Santana brings the Corazon Tour to Shoreline Ampitheatre on July 27. Tickets ($42-178) are on sale now.