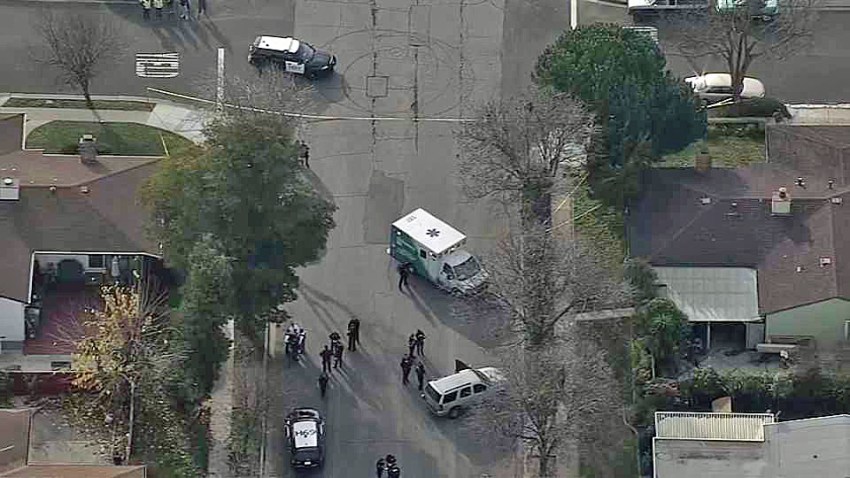 A Fremont detective was injured Wednesday during a foot pursuit in Hayward, according to the Fremont Police Department.
At about 2:20 p.m., two female suspects were being investigated for a stolen vehicle in the area of Broadmore Avenue and Larchmont Street, police said. One of the suspects fled from the vehicle on foot, and the detective gave chase. The other suspect, meanwhile, managed to drive away after ramming patrol vehicles, police said.
The suspect vehicle hopped a curb and collided with the detective and the fleeing suspect, injuring both, police said. The vehicle fled the scene and was eventually tracked down at Austin and Huntwood avenues, where the driver again collided with a police vehicle before she was stopped and taken into custody.
The injured detective and suspect were taken to hospitals. No other injuries and no outstanding suspects were reported.