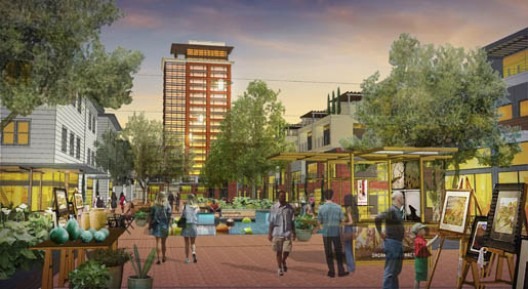 After years of debate, the plan to transform the abandonded Hunters Point Naval Shipyard into a residential and business destination is finally ready to move into the next phase.

San Francisco supervisors on Tuesday gave final approval to a landmark redevelopment project in the city's economically depressed Bayview-Hunters Point neighborhood.

Tuesday evening's decision marked the legislative conclusion of several extended and at times contentious public hearings on the plan in recent months.

The proposed 720-acre project on the site of the former Hunters Point U.S. naval shipyard would add 10,500 residential units, nearly a third of which would be priced for low-income residents; 320 acres of parkland and open space; retail and commercial space; and transit improvements. It would also include the rebuilding of the Alice Griffith public housing complex.

San Francisco Mayor Gavin Newsom praised the board's decision, saying the city controller had estimated the project would raise billions of dollars for the city and create up to 12,000 direct and 13,000 indirect jobs.

"This is a proud and historic day for all San Francisco and for all who have worked for years to achieve this milestone," he said in a statement.

The shipyard area is a federal Superfund site contaminated by toxic waste, of which the U.S. Navy is overseeing an ongoing cleanup. Some residents have expressed concern about the health effects of living at the site and about whether the contaminants can be fully removed. Others have worried about developer Lennar Corp. fulfilling its obligations to the area and its residents. Environmental groups objected to a plan to build a bridge over a sensitive wetland habitat.

Nevertheless, the overwhelming majority of the supervisors voted in favor Tuesday, though several noted the plan had imperfections.

Bayview District Supervisor Sophie Maxwell, who has worked on the project for a decade, called it "a rare opportunity" for the area. She said it would bring public and private investment to "transform a neglected landscape" and deliver affordable housing and jobs.