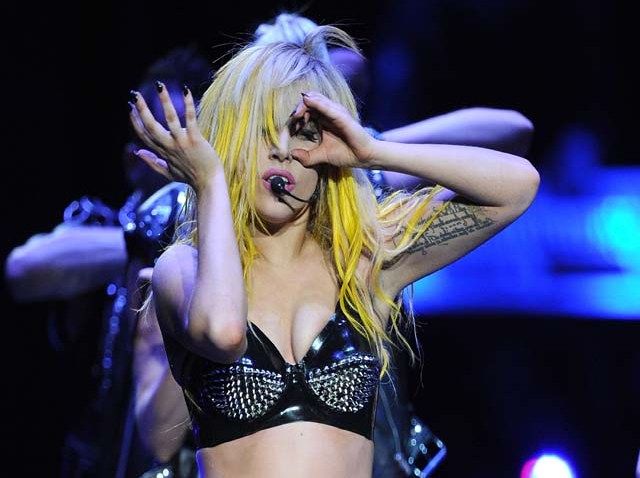 A controversial Campbell donut shop is hoping people go crazy for their latest concoction.

Psycho Donuts on Campbell Avenue started selling Lady Gaga-inspired donuts this week in honor of the pop queen's appearance at the MonsterBall tour to H.P. Pavilion Monday and Tuesday night.

Donut Designer Dylan Syrett says she the temptation to create in Gaga's honor was too sweet to resist.

"I love Lady Gaga." Syrett said. "She's a huge inspiration in my life and I wanted to pay tribute to her even in the form of donuts."

The shop is offering three treats based on Lady Gaga's lyrics. "He Ate my Heart" is based on the love-torn song "Monster." It's a vanilla-iced heart stuffed with raspberry jelly that Syrett warns isn't afraid to show you it's teeth.

"Blueberry Kisses" is a vegan-white cake donut topped with blueberry icing and fresh blueberries based on an unreleased song of the same name. And the treat Syrett gushes about the most is the Cherry Cherry Boom Boom.

"We thought we might as well go big or go home," Syrett says of the donut, "so we made a cross between a disco ball and her fire ball bra."

The result is a powdered sugar-coated and icing-laced donut with a cherry champagne custard that will leave you starstruck.

The donuts went on sale Friday and sell for around $3.