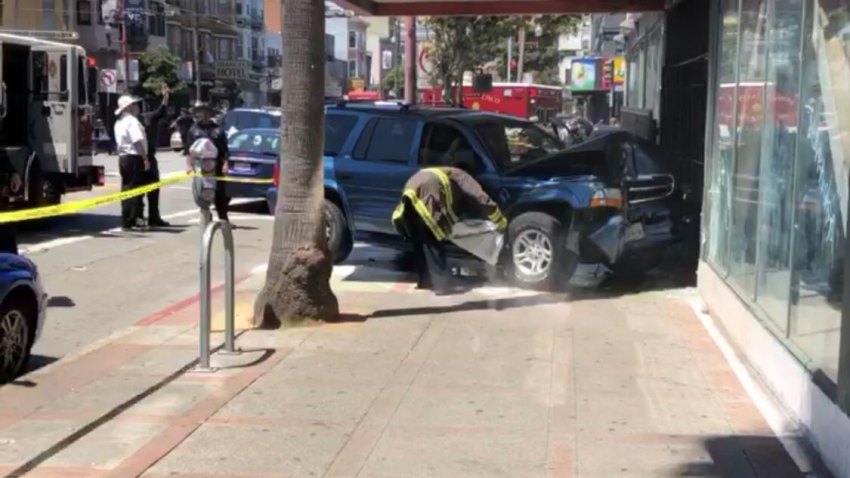 An SUV driver was transported to the hospital with life-threatening injuries Saturday afternoon after they slammed into two vehicles before coming to a stop at a building in San Francisco.
San Francisco Department of Emergency Services said to avoid the area of 17th and Mission Streets due to the incident which left another driver with minor injuries.
The victim wasn't transported to the hospital, San Francisco police said.
"The cause of the accident is under investigation," SFPD said in a statement.