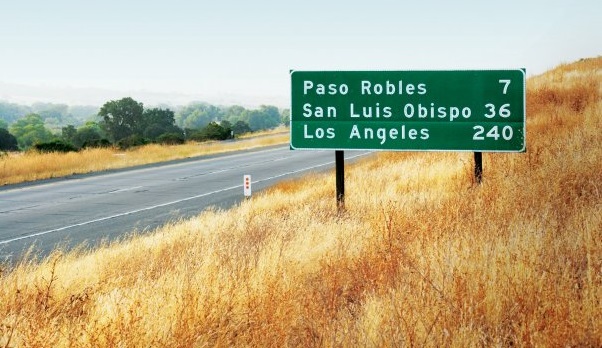 OCTOBER IN PASO: Paso Robles kind of rules the "getting it right" category on the "delicious foodstuffs and drinks" end of the life spectrum. They throw that piquant olive party each summer, they're part of Sunset's Savor the Central Coast, and, each weekend, tours head out to the region's vineyards and tasting rooms. In short? Paso is no tourist in the land of deliciousness but a permanent resident. And one of the mondo yearly parties thrown by that permanent resident naturally lands plunk in the middle of autumn, the traditional "hot" season of all wine countries (not in temperature, of course, but in general bustlingness and busy happenings). The Paso Robles Harvest Wine Weekend is the party's name, and it is just ahead, from Friday, Oct. 18 through Sunday, Oct. 20.
WHAT'S AFOOT: Call it three days of difficult but delightful choices. Difficult because you'll likely want to do three or four things at once and delightful because the event you do land on will be solid and ultimately rewarding. Over 130 wineries swing in for this one, so, yep, your wanna-do to-dos will overlap in some cases. Wait, should we type that again, to verify that number? Over 130 wineries are part of the weekend.
AND THEY'll BE UP TO... picnics and live music and tours and behind-the-scenes-ing and wine & bacon pairings -- ohhh yeah, that's at Brochelle Vineyards -- and vino deals and barbecues and lobster feeds and wine & cookie pairings -- ohhh yeah, that's at Kenneth Volk Vineyards -- and basically anything fun and tasty that can happen at a winery, tasting room, vineyard, or the grounds of a place that sells or purveys in wine. You can hit, what, maybe a dozen and a half wineries the whole weekend, if you really dig in, which you'll want to, to gain total enjoyment? That's what we're saying here: It's mondo. Best nab the handy brochure and clear part of an upcoming Saturday afternoon to plan, plan, plan.
Copyright FREEL - NBC Local Media