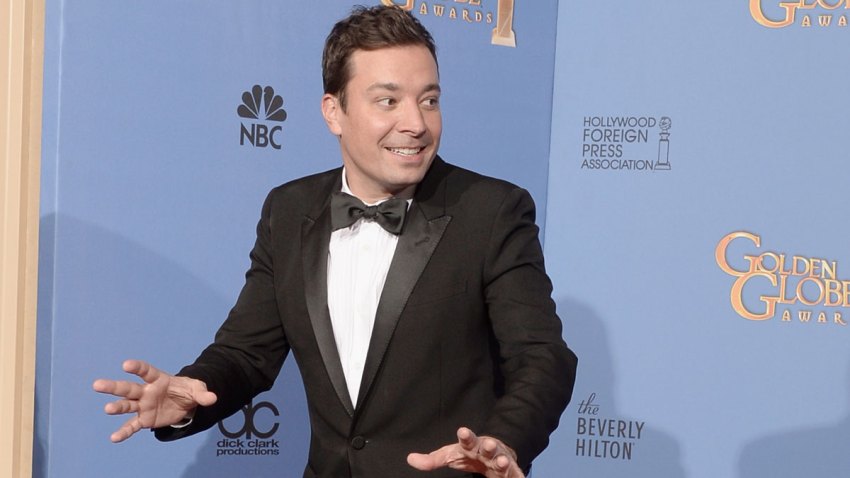 Jimmy Fallon is just itching for the Golden Globes ceremony on Jan 8th. How about you?
In this recent teaser promoting the upcoming awards show, Fallon jokes about how he's preparing for his hosting duties.
"The Golden Globes are exciting for me to host. I've already got the tuxedo and I'm practicing wearing it every single night and I'm just handing out awards to random people."
Tune in on Jan. 8 to watch the Golden Globe Awards on NBC at 8 p.m. EST.