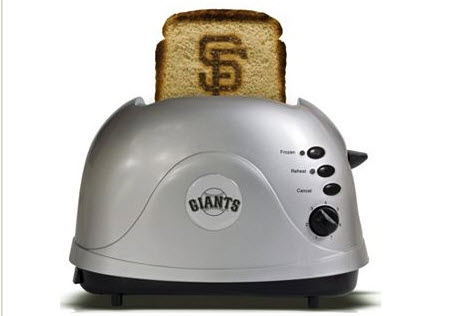 Now you can wake up to the San Francisco Giants every day. Then slather them in butter and jelly and eat them for breakfast.
Thanks to the ProToast San Francisco Giants 2-Slice Toaster from Bonton, you can have the team logo burnt into your bread.
What? No Brian Wilson toast? Maybe they were worried people would get it confused with the Jesus toast.
The Giants toaster can be yours for just $29.99.