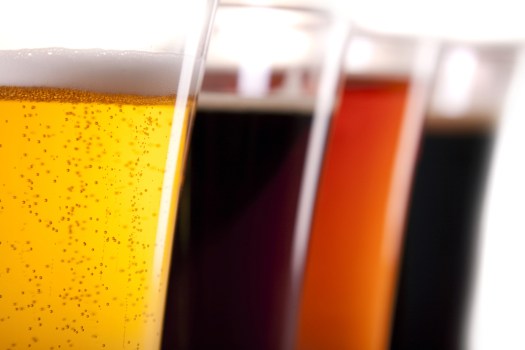 Shutterstock
The Monterey Beer Festival is on Saturday, June 11.
DECADE OF FOAM: The Monterey Beer Festival is marking a decade in 2011, which is no shocker, given the fact that the fairgrounds-based party attracts dozens of California and other-place-found breweries. Sippers can expect to see Carmel Valley Brewing, Bear Republic, and Santa Cruz Mountain, as well as other favorites like Lost Coast. There are also ciders in the mix as well. Lovely, love ciders. The date is Saturday, June 11 and a general ticket is $35.
MONDO VARIETY: There will be about 80 brewhouses in all, meaning the samples will number in the hundreds. So best find your favorite designated driver, and a spot to stay in the area (the fest recommends the Portola, which has a special on for the day). Cheers!