Volunteers Needed for Rebuilding Day Oct 27!
Make A Difference!
Tuesday, Sep 4, 2012 | Updated 3:23 PM PDT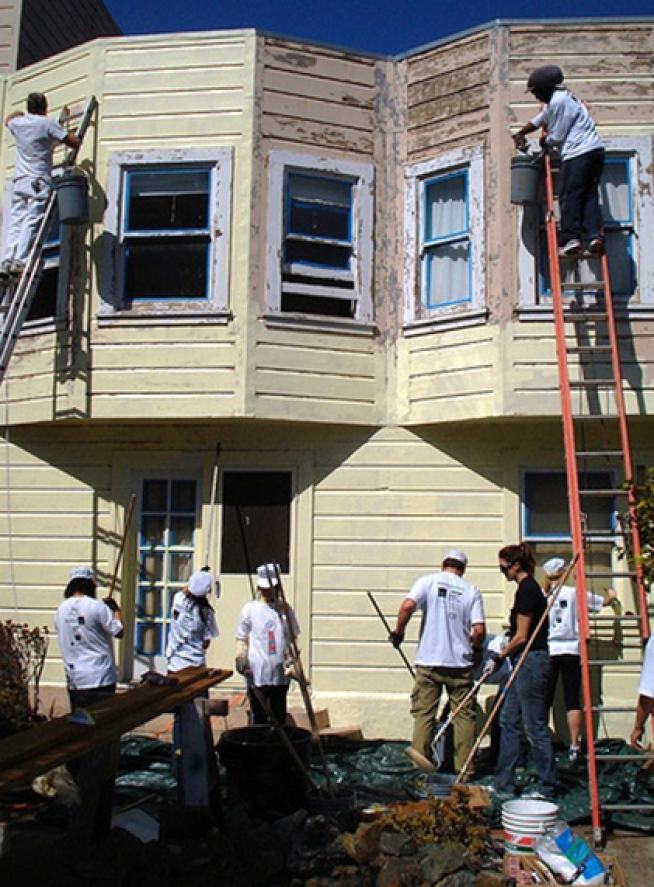 Each fall and spring during our Rebuilding Days, October 27nd Rebuilding Day is an excellent way for groups to spend a day making a difference in their community. We gather donated materials and rally hundreds of volunteers to help repair and rehabilitate homes and nonprofit facilities. Our program provides both major and minor repairs and renovations that result in life-changing improvements for the homeowners and organizations served. Homeowners report that they feel safer and more hopeful after project day; volunteers tell us that they can't believe how much impact just one day of their time can make! Last year, our 1700 volunteers touched the lives of local community members at 78 project locations (homes and non-profit facilities), assisting low-income homeowners, and providing repairs to ensure their warmth, safety and independence. Join us this Rebuilding Day!
When: Saturday October 27, 3 PM - 4 PM
Where: 28 Pier #1 (San Francisco)