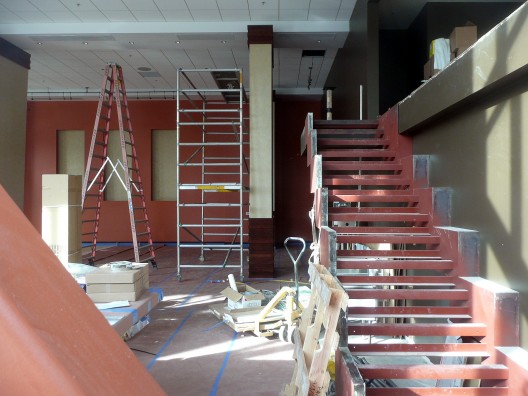 Initial Projection: Early Fall
Current Projection: Late November/Early December
The Fillmore: Here we have another check-in with the build-out at Dosa on Fillmore. Since we last saw 1700 Fillmore exactly a month ago, it's received a few coats of paint, staircases and light fixtures have been installed, and the entire project is—dare we say—quickly nearing completion. They're still trying to nail down an opening date, but at this point, our last estimate is still the aim. For what it's worth, OpenTable has a few more details on the place, including hours and private party facilities.
· Fall Tracking Report: Dosa on Fillmore [~ESF~]
· All Dosa Coverage [~ESF~]For more stories from Eater SF, go to sf.eater.com.
Copyright EATRS