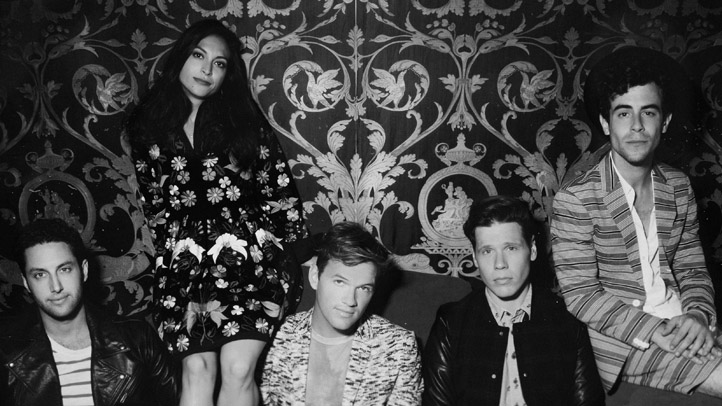 The following content is created in consultation with Jack Daniel's. It does not reflect the work or opinions of NBC BAY AREA's editorial staff. To learn more about Jack Daniel's, visit JackDaniels.com.

Jack Daniel's is the oldest registered distillery in the United States, producer of the world-famous Jack Daniel's Old No. 7 Tennessee Whiskey since 1866.

But that doesn't mean the venerated brand is done making history.

That's why this spring, Jack Daniel's is taking over five legendary landmarks across the country to host Live at the Landmark, a groundbreaking concert series that sees today's hottest bands storming the stage in some of America's most iconic locations.

And, luckily, San Francisco is part of the party.

On April 17, Jack Daniel's is bringing buzzy Brooklyn synthpop act St. Lucia to City Hall for a set of their feel-good, sun-kissed tunes. It's sure to be the perfect show to kickstart your summer, and you can register here for a chance to win two tickets to this not to be missed event.

Also, in support of organizations that do things the right way, Jack Daniel's is teaming up with Operation Gratitude to bring you Live at the Landmark at San Francisco's City Hall. Talk about a fun, meaningful way to support our troops.

Live at the Landmark will also be touching down in New Orleans, Chicago, New York City and the Jack Daniel's Distillery in Lynchburg, Tennessee for a total of five legendary performances.

So don't forget to enter to win your tickets to this incredible event. And remember, Live at the Landmark is more than just a concert series. It's history in the making.

Don't Miss the Mark. Please Drink Responsibly. For a chance to win tickets to one of the Live at the Landmark gigs visit jdliveatthelandmark.com. You must be 21+. No Purchase Necessary, Void where prohibited. JACK DANIEL'S and OLD No. 7 are registered trademarks. 2014 Jack Daniel's Tennessee Whiskey Alcohol 40% by volume (80 proof). Distilled and Bottled by JACK DANIEL DISTILLERY, Lynchburg, Tennessee.