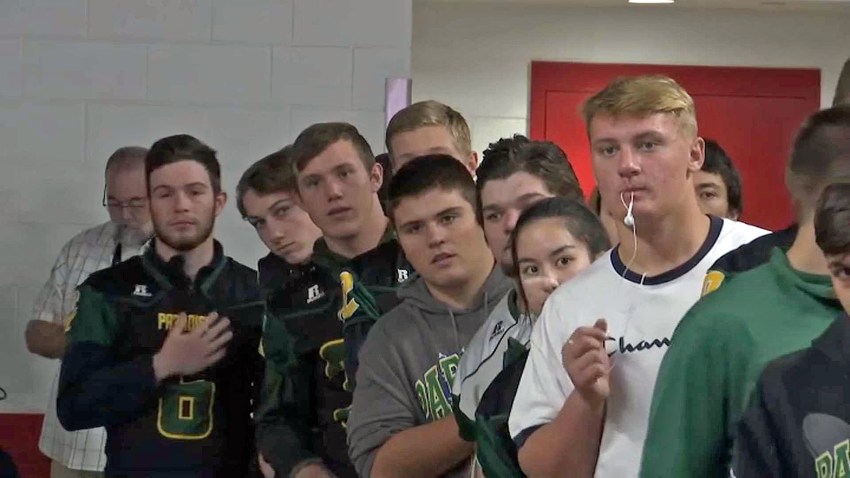 The hope was to get some happiness back.
The San Francisco 49ers hosted the Paradise High School football team, coaches, and cheerleaders to get a break Monday night. Most of them lost their homes in the Camp Fire that broke out last week in Butte County. All of them are displaced.
"Almost everybody on the team have lost their houses," said senior linebacker Trevor Rickson.
"There's only a few [players] that have them still. It's really tough."
They were given game tickets, and honored on the field. The players stood alongside the 49ers during the national anthem after a moment of silence.
"One of the great things about this event is this is the first time we've been together since it happened," said coach Rick Prinz.
This also comes after the team also had to forfeit their playoff game last week, ending the 2018 season.
"Most of our athletes lost their cleats. lost their shoes, lost everything so we at that time had to concede our game," said Anne Stearns, Paradise HS Athletic Director.
Stearns says the opponent, Red Bluff High School, tried to concede the game so Paradise could advance but the decision was made to stop their season to focus on their families and community.
Monday night, was a chance for them to escape. According to the team, it worked.
"I'm really excited to get our mind off of it and just come hang out with my friends," said Trevor Rickson.
"As great as this game is going to be and this experience, for me seeing those guys was very emotional," Prinz said. "They made it out alive. All of our coaches made it out. It's a miracle."
The 49ers also raised more than $100,000 from the 50/50 raffle at the game. The team matched the funds raised to support the victims of the Camp Fire. Game-worn jerseys are also being auctioned off to raise money as well.