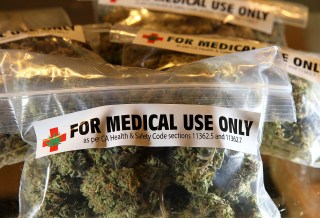 Lawmakers in both houses of the California Legislature have approved a package of bills setting up the state's first regulatory framework for medical marijuana.
It comes nearly 20 years after voters approved using medicinal pot and ahead of anticipated ballot measures next year asking voters to legalize recreational marijuana.
The three bills by Democratic lawmakers to set up licensing and operating rules for pot growers and retail weed outlets passed late Friday.
They would establish a bureau to oversee licensing and operating rules for growers, producers and shops, crack down on clinics that specialize in issuing medical marijuana cards for those without valid health needs and establish licensing to pay for the oversight.
The bills head to Gov. Jerry Brown, whose office helped craft the package.