Johannas Mehserle was released from jail Monday eleven months after being convicted in the shooting death of Oscar Grant.
The Superior Court released a document that explained the release. It said when Mehserle was sentenced on November 5, 2010 he had already served 146 days. Since that date, he has served 219 additional days. The court said with conduct credits of 366, Mehserle will have served the total time of his imposed sentence.
The document ends with "IT IS HEREBY ORDERED that Defendant Johannes Mehserle be released from custody on Monday, June 13, 2011" and was signed by Judge Robert J. Perry.
Mehserle was released at 12:01 a.m., Monday. He slipped past protesters and reporters waiting outside LA's Twin Towers jail.
Bobby Johnson, the victim's uncle, waited outside the jail early Monday. He wanted to see Mehserle walk out of the facility. He said he received a notifcation at about 12:25 a.m. that Mehserle had been released.
About 25 protesters gathered Monday at the courthouse and walked to the nearby U.S. District Court building. The demonstrators said they are still seeking justice for Grant.
Mehserle was convicted last July of involuntary manslaughter for shooting and killing Grant on the Fruitvale BART station platform New Year's Day 2009.
He was sentenced in November to two years in jail, but with time served and good behavior it was always known that his release would come in June. In all he will have served 12 months.
There were protests on the streets of Oakland following the verdict because people were angry that the verdict was not murder. Several hundred people marched from the Fruitvale BART station to downtown Oakland on Sunday afternoon in a peaceful protest against the release. Grant's mother and his daughter were among the crowd.
In preparation for the protests, some businesses boarded up the glass on their store fronts, but in the end there was not violence. Police said there was only one arrest for tagging a building.
Mehserle's defense attorney Michael Rains has not made a public comment in recent days, but has said in the past that Mehserle wants to "fade into oblivion" after getting out of jail. He has a son who was born just days after the shooting.
After his release, Mehserle will be on parole. He will have a parole agent assigned to his case.
There have been no details on where he will live.
Although the voices against Mehserle are the loudest, there has also been quiet support for the former police officer. His father put up a huge banner on a sailboat during the Giants post-season run last year. He flew it during all home games in McCovey Cove.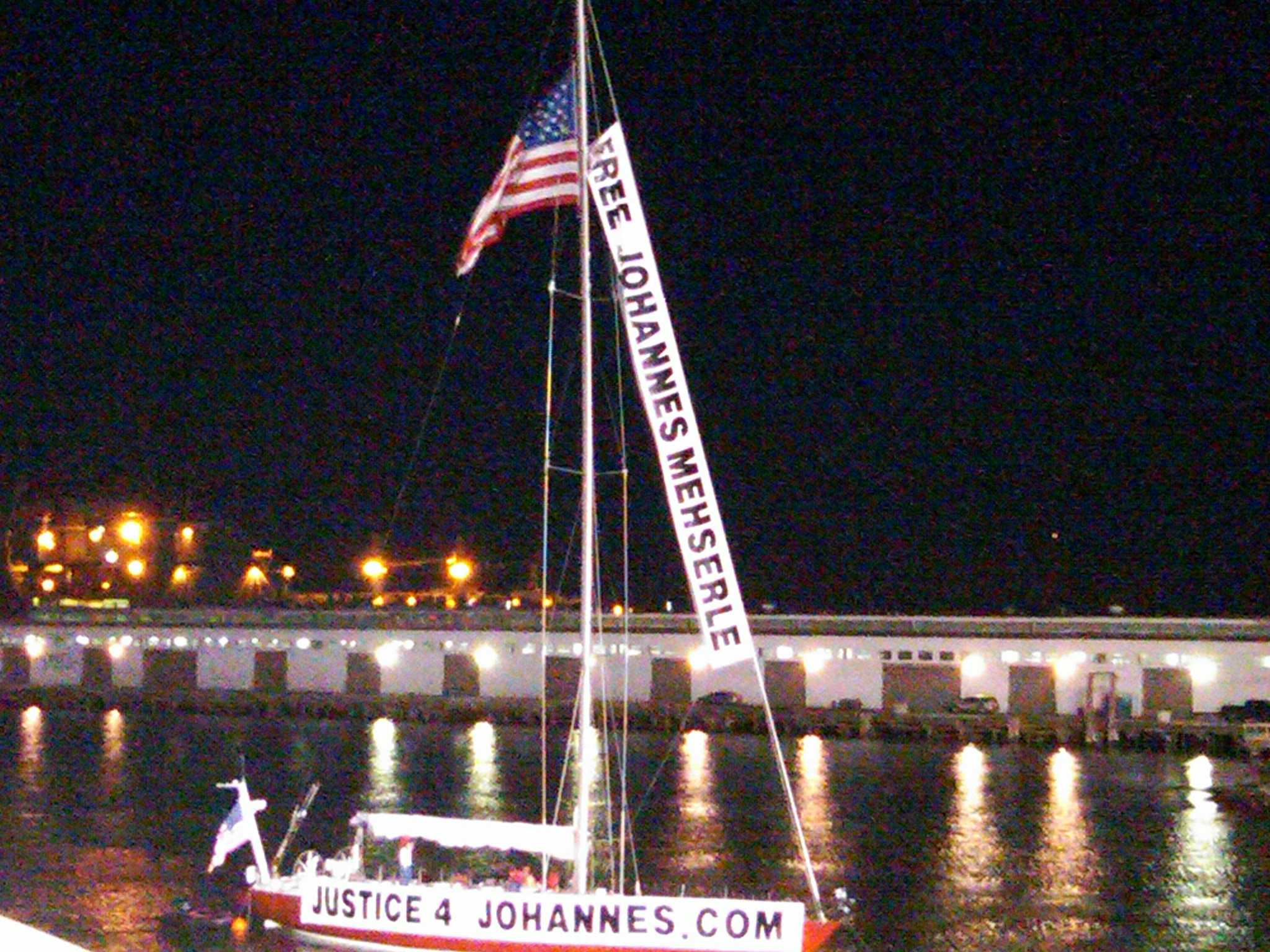 There is also a Facebook page of support for Mehserle. The general idea there is that Mehserle made a terrible mistake, but that he has served his time.