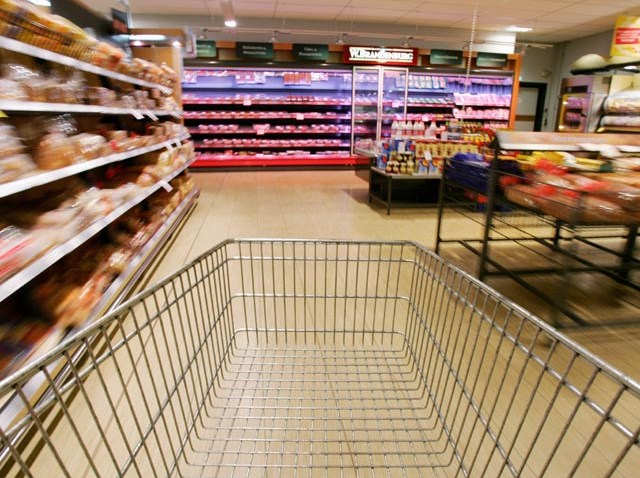 A debit and credit card-skimming scheme has been carried out at nearly two-dozen Lucky supermarkets in the Bay Area.

At the stores affected, data from shoppers' debit and credit cards were captured on card readers in the self-checkout lanes.

Save Mart Supermarkets, which operates Lucky stores, said that 20 Lucky stores throughout the Bay Area had been affected.

The company has since learned that three more stores in Novato, Sunnyvale and Petaluma were targeted, said Alicia Rockwell, public affairs director for Save Mart.

The three additional stores were missed in the original report sent to the company's Asset Protection Team, she said.

"These were not newly tampered card readers but part of the original discovery," she said.

At each store, only one card reader in a self-checkout lane was targeted, Rockwell said.

The company has received at least 80 employee and customer reports about the compromised or attempted compromise of card data, Rockwell said.

The problem first came to the company's attention around Nov. 11, and a consumer advisory was posted on the company's website and in stores on Nov. 23, she said.

There is no estimate of how many customers may have been victimized or the total amount that was fraudulently taken from their debit accounts or added to credit card debt because reports are still coming in, Rockwell said.

"We feel awful about this. We're reeling," Rockwell said.

Rockwell said the U.S. Secret Service is investigating the case.

"We strongly recommend our customers who used a self-checkout lane in the affected stores contact their financial institution to close existing accounts and seek further advice," Rockwell said.

Save Mart operates 233 stores in Northern California and Northern Nevada under the Save Mart, S-Mart Foods, Lucky and FoodMaxx banners.
Copyright BAYCN - Bay City News