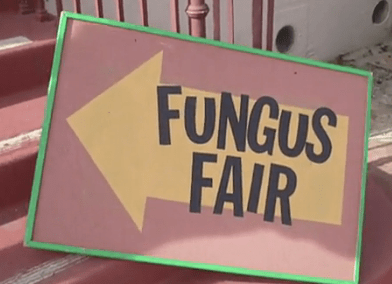 Looking for something to do this weekend? You seem like a "fun guy," why not head on down to Santa Cruz for the 37th Annual Fungus Fair! (How many times have they heard that joke?)

At the Fungus Fair you'll be able to learn about hundreds of species of local fungus, enjoy hands-on activities, and even let the kids check out the exploration area.

Other highlights of the fair include culinary demonstrations by area chefs Jozseph Schultz, Todd Spanier, and Damani Thomas. Mushroom authors Dr. Denis Benjamin and David Arora, will be on hand to help you understand what mushrooms are safe to eat and which aren't.

The Santa Cruz Fungus Fair opens Friday, January 7, and runs through the 9th. More information can be found on scfungusfair.org.
-------------------------------------------------
(Video via kenrg presents)