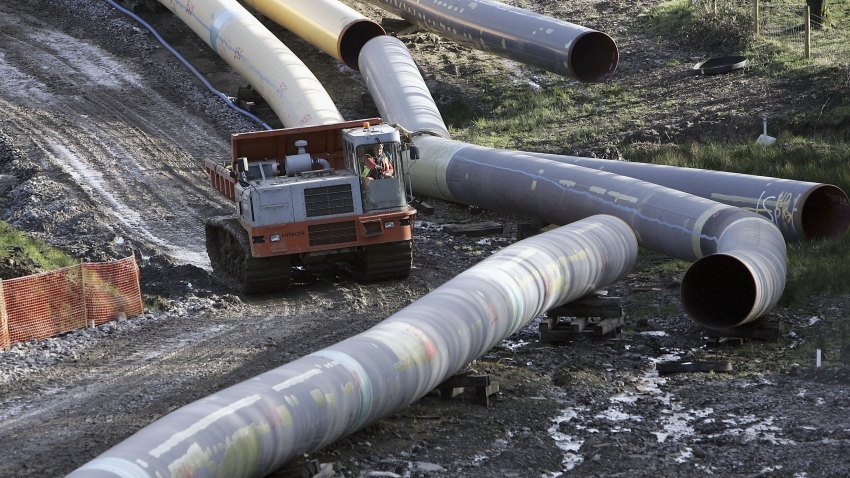 Utility giant Pacific Gas and Electric Company has repeatedly denied any responsibility for the fatal explosion and fire in San Bruno, even as the company told federal authorities it knew the pipe that ruptured Sept. 9, 2010 had a weak weld.

PG&E's doublespeak was revealed Monday by the San Francisco Chronicle, which also reported that PG&E spiked the natural gas pressure on the pipeline -- which ruptured following the spike and burned for 90 minutes before the gas flow was cut off, killing eight people and destroying 38 homes -- rather than using a more expensive but much safer pipe-strength test involving high-pressure water.

This latest revelation could be among the strongest pieces of evidence yet that PG&E knew the pipeline was weak and could fail while doing everything it could to avoid fixing the problem pipe, according to the newspaper.

"They [PG&E] appear to be gaming the system," pipeline safety expert Richard Kuprewicz told the newspaper. "You are supposed to be identifying the threats, not ignoring them."

A PG&E spokesman said that the company has acknowledged "our operations were not where they should have been" and that PG&E is "working to fix that" without directly addressing the utility's apparent negligence.

PG&E for years engaged in "pressure-spiking," when the utility would increase to maximum allowed pressure the gas flow on certain lines to test their strength. Federal law says that after pressure on any given line is increased to the highest it has been over a five-year period, operators must inspect the welds.
Copyright FREEL - NBC Local Media