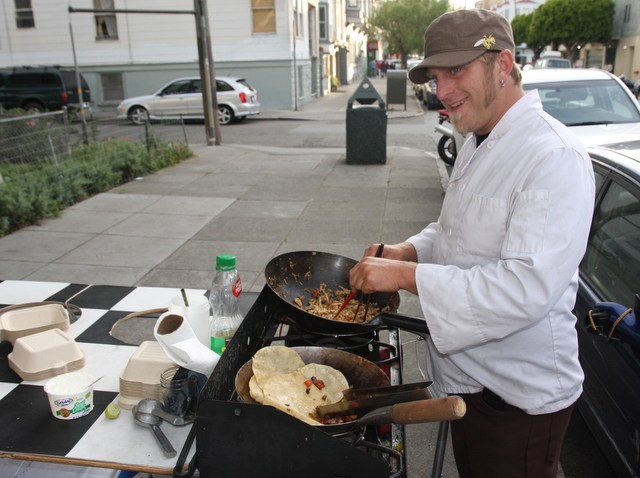 Some of the potential dangers of going to a street food festival include being overrun by hungry foodies and getting a little heart burn.

Lucky then that Pepto Bismol is one of the sponsors for this year's SF Street Food Festival. And thank God the organizers got seven times the space they had this year to accommodate all those cart jumping street food fans.

The second annual festival takes place this Saturday, Aug. 21 at Folsom Street, from 24th to 26th, and at 25th Street, from Treat Street to Shotwell Street, and finally along Treat Street near Garfield Park in the City's Mission district.

Last year's festival had a hiccup or two but organizers say they have worked out the kinks this year. The event will feature more than 50 restaurants and street food carts to taste from.

Well known street foodies such as the Creme Brulee Cart will be in attendance as well as Steve Jobs denying establishments like Flour + Water.

There will also be a street food conference on Sunday to discuss "food, policy and economics."