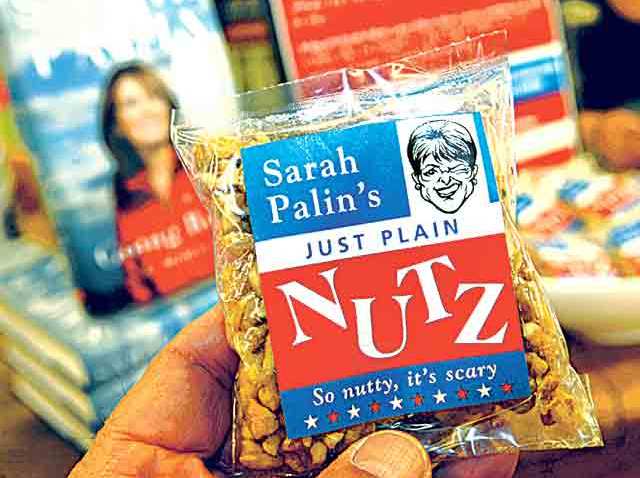 A Santa Cruz book store is literally going nuts for Sarah Palin's new book. And that is not a compliment.

If you buy a copy of "Going Rogue: An American Life" at Bookshop Santa Cruz you will get a small bag of "Sarah Palin's Just Plain Nutz" free of charge. The nut of choice for this bag is walnuts, if that matters.

The shop's owners say it is their way to poke fun at the former vice presidential candidate.

"We just want to have a little fun selling books that we can't quite stomach," Casey Coonerty-Protti said.

Bookshop Santa Cruz has a long history of commenting on political books -- especially those written by conservatives.

In 1993, when conservative talk-show host Rush Limbaugh came out with his book "See I Told You So," the store weighed the book and then sold it for what was the equivalent price for baloney.

Next was a paper barf bag they gave to anyone buying Newt Gingrich's "Contract with America" in 1995.

The store hit a dry spell of sarcasm there for 14 years before they got the inspiration from the "You betcha" gal from Alaska.

In "Going Rogue: An American Life," Palin shares her experience on the campaign trail as John McCain's vice-presidential candidate during the 2008 election.

Bookshop Santa Cruz doesn't want to deny its customers a snack option, so they are offering the "Just Plain Nutz" bag for sale on its own for $3.98.