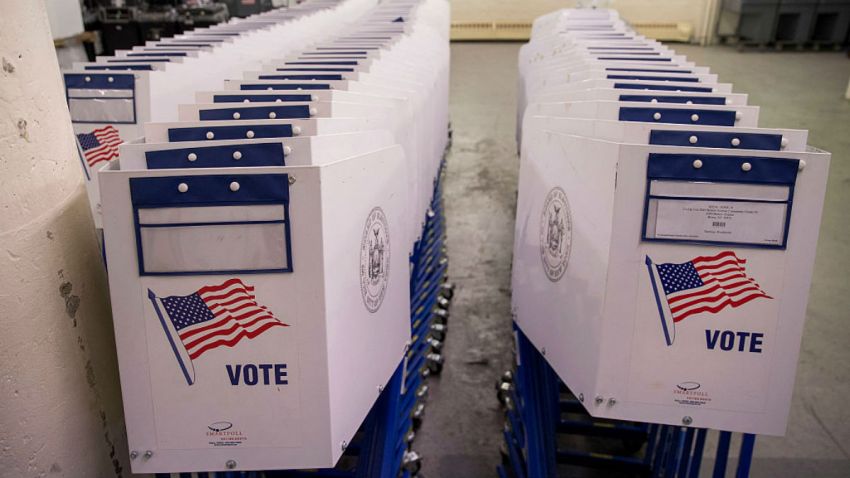 San Francisco voters proved eager on Tuesday to support several budget set-asides for street trees, homelessness, transportation and services for seniors and the disabled, but were unwilling to approve a sales tax intended to pay for some of those services.
Proposition E, which would transfer responsibility for street tree maintenance from property owners to the city, and require the city to set aside $19 million a year to pay for their upkeep, passed with a resounding 78.9 percent of the vote.
Likewise Proposition S, which directs that city hotel tax funds be allocated toward arts programs and family homeless services, passed with 62.8 percent of the vote.
Proposition I, which creates a "Dignity Fund" for services for seniors and adults with disabilities and requires the city to set aside at least $38 million a year for them, passed with 66.36 percent of the vote.
Proposition J, which directs the city to set aside $150 million a year for services to the homeless and transportation improvements, also passed with 66.4 percent of the vote.
However, voters were less enthusiastic about Proposition K, a companion measure that would have imposed a sales tax to pay for the services called for in Proposition J, despite a bi-partisan campaign that emphasized.
"There's no J without K." More than 65 percent of voters rejected the sales tax measures, which needed a simple majority to win approval.
Prop J includes a "kill switch" provision that allows the mayor to nullify one or both funds by Jan. 1 if Prop K doesn't pass.
Voters were more supportive of Proposition V, which imposes a tax on distributors of one cent per ounce on sugar-sweetened beverages, and Proposition W, which raised the real estate transfer tax on properties worth more than $5 million. Those measures both passed with 61.8 percent of the vote.
Voters also resoundingly approved a $744 million school bond measure for the San Francisco Unified School District and a $99 parcel tax for the San Francisco Community College District, with each measure receiving more than 79 percent of the vote.
Likewise Proposition C, a $260 million city bond measure to pay for the acquisition and rehabilitation of at-risk affordable housing, won approval with more than 75 percent of the vote.