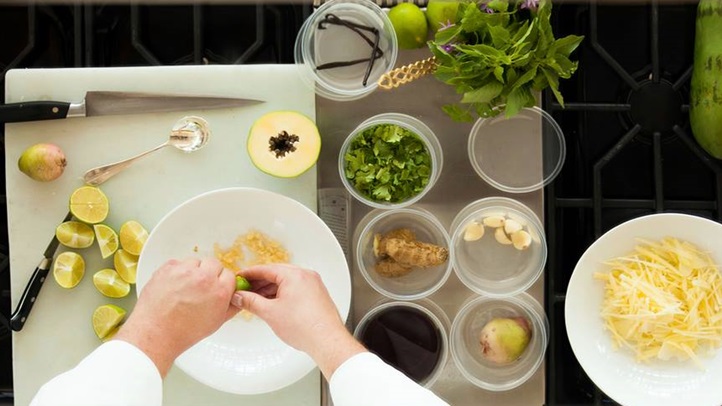 ADVENTUROUS FOODIE-ING... is a pursuit that can be ably pursued at any point on the calendar, but it seems to cleave well with the start of autumn. That's when harvest is in full swing, and the holidays are on the horizon, with their big turkeys and succulent hams and savory sides, and other gourmet festivals are gearing for the party-filled end of the year. So how best to spend an early fall weekend, a four-dayer that flows from the end of September right into October? Getting to know gourmet grub sounds like an ideal thing to do, and doing so among other foodies, and well-known chefs, sounds like an ideal group in which to meet up with. All of that ideal stuff'll be going down in Newport Beach, which will again host the Newport Beach Wine & Food Festival at points around town. One of those points is the...
NEWPORT BEACH CIVIC CENTER, which will be the place to go for the mondo Daytime Festival on Saturday, Oct. 1 and Sunday, Oct. 2. Look for the Grand Tasting Pavilions, which "will showcase 20 different restaurants each day," and stop by the center of each for sips of over 200 wines. There are restaurant-based bashes, too, like at Nancy Silverton's Pizzeria Mozza on Friday, Sept. 30 (Chef Silverton will join). The opening night soiree of the festival, which is headed into its third year, will land at Ritz Prime Seafood. A private cooking/tasting demo with Chef Rick Bayless is part of the VIP ticket, and other chefly demos dot the schedule (so find the toque you follow or the type of cuisine you favor).
LOOKING FOR TICKETS... to the tony, taste-laden affair? They went on sale in mid-June 2016. The start of fall, and a bevy of feastly doings led by this Newport Beach favorite, is less than a fourth of a year away.
Copyright FREEL - NBC Local Media