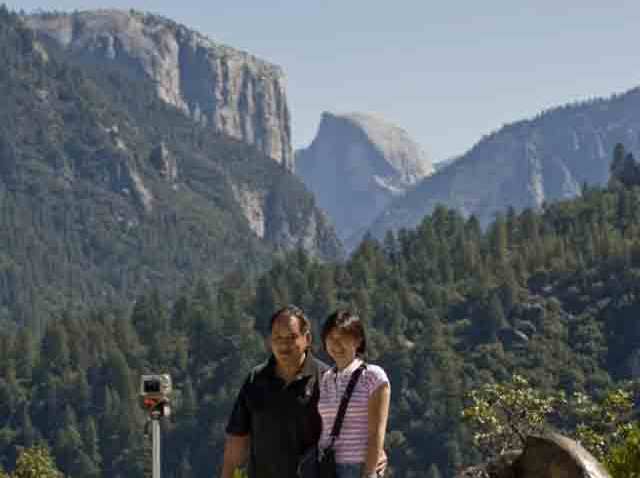 The next time you make the trek to Yosemite you will have a new and gorgeous place to take a photo thanks to $800,000 and the Yosemite fund.
A redesigned Half Dome overlook is now open on Big Oak Flat Road. People used to have to stand in a parking lot for the view, but now have an official spot.
"We now have a place that actually improves upon people's first impressions of Yosemite Valley," said Mike Tollefson, president of the fund.
For many visitors, the new overlook is the first chance to get a glimpse of the valley's iconic features of Half Dome framed perfectly between the granite walls of El Capitan and the cliffs of Glacier Point.
Tourists can now find a well-organized parking area. All they have to do is follow a path to the overlook.