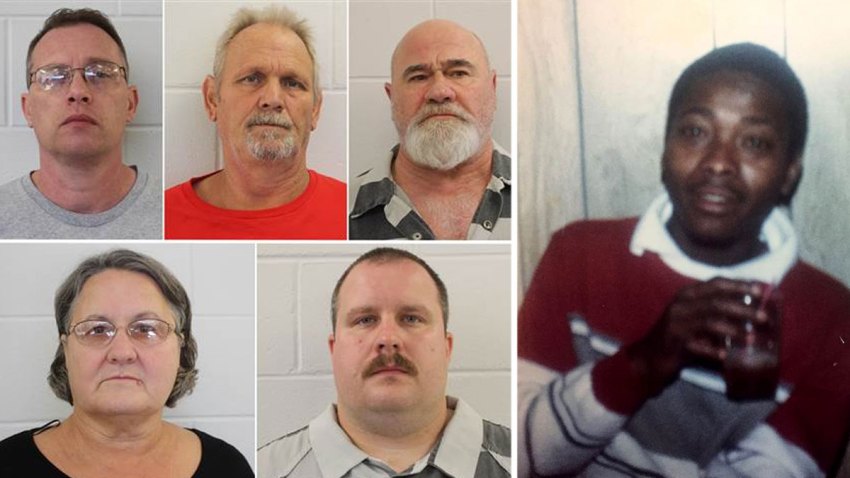 A decades-old investigation in Georgia into the murder of a black man in 1983 culminated in the arrest of five white people on Friday, including two law enforcement officers charged with hindering the probe, officials said.
Some witnesses confessed they lived with knowledge about the case for years, but were afraid to come forward, Spalding County Sheriff Darrell Dix said.
"There is no doubt in the minds of all investigators involved that the crime was racially motivated and that if the crime happened today it would be prosecuted as a hate crime," the Sheriff's Office said.

The body of Timothy Coggins, 23, was found on Oct. 9, 1983, in a grassy area near power lines in the community of Sunnyside, about 30 miles south of downtown Atlanta. He had been "brutally murdered" and his body had signs of trauma, the Spalding County Sheriff's Office said in a statement.